WELCOME TO MIXSINGH
Premier Asian DJs & Lighting Experts
Here at MixSingh, we know organising a big event like an amazing Asian wedding, beautiful birthday parties, or even incredible corporate events can become an all-consuming affair.
Your foremost thoughts are centred around making your occasion outstanding for all who attend; creating a buzz is of paramount importance.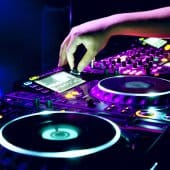 Expert Team
From beginning to end, our DJs and lighting experts will be on hand to deal with any requests you may have.
Perfect Venues
Our team of experts will give your event space an ambience like you've never felt before.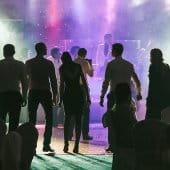 Unique Scenarios
We'll give your guests an audio and visual experience unparalleled elsewhere. Look no further for an Indian wedding DJ.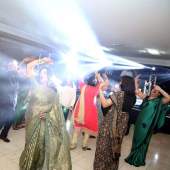 Unforgettable Time
Your special day is ours too, and your happiness and satisfaction is integral to our business.
You want your guests to step away from the venue with your name on their lips. Everything from spectacular sound through to awe-inspiring lighting is essential if your event is going to be spoken about for years to come. In fact, you want more than a mere event – you want an experience!
Looking for something very special?
Your special day will only be special if everything you planned for and dreamed of comes to fruition. That's why you need an expert team on your side. That's why you need Britain's best Asian DJ. That's why you need MixSingh!
" Highly recommended DJ! From the start of my wedding to the end MixSingh was very involved and attentive to our choice of music. My family and friends enjoyed an entertaining reception and I couldn't have asked for more with the service received. Thank you to all the team. Sound was insane! "
Verinder & Kaye
Bespoke Experience
"We had a corporate themed event, and MixSingh came along to supply the music. We expected a good time – what we didn't expect were the levels of energy, the sheer professionalism and the feeling of excitement he and his team created. Britain's best Asian DJ? No – probably the world's!!!"
Robert Johnson
Pure White Experience
"Young and old, united on the dance floor. Within seconds, everyone was up – no sitting at the tables being self-conscious. The music was just so good and I seriously couldn't think of a better way to start married life. After this – our combined families will always have something in common!"
Priya Shakur
Elegant Experience
"I had to write to say thank you for playing at our wedding. Not only that, but the planning and communications too. There was so much to organise, and you took that burden off our shoulders. What an experience - getting everyone involved, playing great music, and the décor too!"
Mandeep Patel
Elite Experience
LET'S GET STARTED!
If you're looking for the finest Indian wedding DJs and event experts, fill in the contact form below or give us a call on 07956 281953. The MixSingh experience starts right here.
Oh, and don't forget to follow us on social media, too.
We post regularly, so you'll never miss a beat!