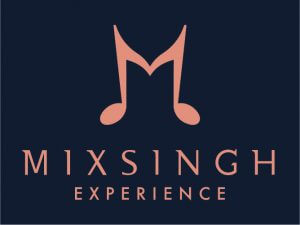 Back in the day, it was the amazing talent of DJ Mixsingh himself, Pritpal, that led to the Mixsingh production team forming in 2016 into a professional business with the serious vision of entertaining with style and setting events and Asian weddings a class apart. Pritpal had the musical talent in abundance but by joining a team to help on the production, event management, sales and marketing side, he knew he would be unstoppable. And from then on, the magic began…
Recognising the high production, high quality events prevalent in the London market, Mixsingh's objective is to transfer this level of quality and professionalism nationwide. Our market research has revealed that there is much demand for Mixsingh's offer – an exceptional quality DJ who would rival any of the big London DJs. Pritpal delivers the mixes and sounds the crowd loves, combined with major production values from stunning lighting to sound and staging. All of these elements are taken care of by the production team, Lighting and Sound Technician Mandip and Sales Manager and Events Coordinator, Manjit. Importantly, we give our clients the attention they need right from the initial enquiry and booking stage, all the way to the big day to deliver a memorable party.
Of course, we're also here to inspire you with some great ideas! We can help you make the right impact through our range of experiences, including the Elegant Experience, Elite Experience, Pure White Experience, signature MixSingh Experience and Nightclub Experience. Each experience delivers something slightly different to suit individual tastes.
Mixsingh recognise the importance of originality. Nowadays, clients are demanding a Bespoke Experience to set their wedding or event apart from all the rest the guests will have seen before. From a gold mirrored dance floor to a custom built DJ booth with special mood lighting, we let the client design their own experience. Whether you want international dhol drummers or a violinist, our Experience Enhancers will undoubtedly elevate your special day to the next level.
It's all what sets us a world apart from many of our competitors and makes every one of our experiences magic!