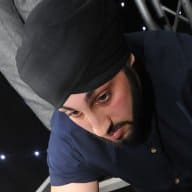 Mandip is a true technician in every sense of the word. He's the main man when it comes to transforming your empty event space into an atmospheric auditorium, thanks to his experience in the world of sound and lighting.
Mandip takes great pride in putting together the feeling behind each event. While Pritpal does his stuff on the decks, Mandip is there to ensure the audio and visual elements remain perfect at all times. When these two specialists combine, the MixSingh experience really comes to life.
If you're looking for to contact Mandip, simply fill in the contact form below or give us a call on
07774 714 555. The MixSingh experience starts right here.